Greenways, beltways, hiking trails, walkways or bike paths—they go by different names and are different lengths, but all give us ways to get out and exercise, to play, to walk the dog or commute safely and to explore an area's scenery, geography, history and culture.
From Alaska and Alabama to Washington, D.C., and Wisconsin, traveling a greenway is a perfect way to experience America, up close and personal, on foot, on wheels or even on horseback!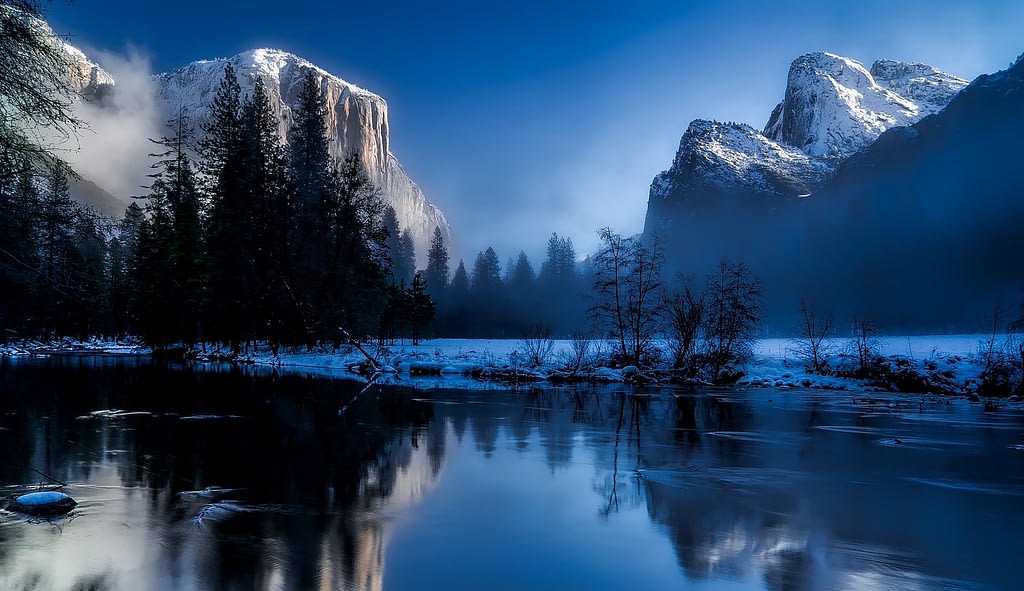 That's why Parade pulled together more than 50 greenways, at least one from each state, in hopes that you'll be inspired to meander with us through neighborhoods, parklands, woodlands, wetlands—even mountains, canyons, deserts and glaciers. Turns out, some greenways are not even green but are white with snow or ice, and others in urban corridors are filled with confetti-colored murals.
Here are some of our favorites.
Related: Murals Across America: The Very Best Street Art in Every StateAlabama—Aldridge Creek Greenway
Location: HuntsvilleDistance: 5.5 milesInstagram: #aldridgecreekgreenway #huntsvillegreenway #alabamatrailsWebsite(s): huntsvilleal.gov, huntsville.org
One of the longest greenways in Huntsville, the Aldridge trail starts near Ken Johnston Park and follows the creek in and out of city life and nature. A collaboration between the city of Huntsville and the Land Trust of North Alabama, the trail is part of a plan that will encompass more than 300 miles of greenways by 2023.Alaska—Exit Glacier Trail
Location: Seward, 125 miles south of AnchorageDistance: 2.2 milesInstagram: @kenaifljordsnps #exitglaciertrail #sewardalaska #alaskatrails #kenaifjords #kenaifjordsnationalparkWebsite(s): nps.gov, alaska.org
Less of a city greenway and more of a natural whiteway in the winter, the Exit Glacier Trail across Kenai Fjords National Park gets you up close to a glacier. Nearly half the park is covered by rivers of ice that flow out of the Harding Icefield. The landscape is dramatic, but be aware of changing weather and icy conditions.Arizona—Grand Canyon Greenway Trail
Location: Grand CanyonDistance: 13 milesInstagram: @grandcanyonnps #grandcanyon #grandcanyontrail #grandcanyonviews #grandcanyonhike #rimtrailWebsite(s): nps.gov, railstotrail.org, lonelyplanet.com, grandcanyonlodges.com
This paved multi-use trail (also called the Rim Trail) offers miles of quiet beauty for walkers and (on some stretches) cyclists, with plenty of spots for scenic viewing along the rim of the canyon. In addition to astonishing views away from the typical crowded overlooks, you'll travel through piñon, ponderosa and juniper forests and may see bighorn sheep, mule deer, elk, gray foxes and, if you're really lucky, the California condor, one of the largest birds in North America. Don't miss the early 20th-Century Grand Canyon Historic Village along the trail, with its 1910 railroad depot and the Hopi House, built in 1905 and modeled after dwellings at the nearby Hopi Village in Old Oraibi. You can also check out the Trail of Time, featuring rocks and exhibits explaining how the canyon was formed. Each meter walked on the 4.56-kilometer (2.83-mile) trail signifies 1 million years of the canyon's geologic history.Arkansas—Razorback Regional Greenway
Location: North Bentonville to South FayettevilleDistance: 36 milesInstagram: #razorbackregionalgreenway #hikearkansasWebsite(s): nwatrails.org
This shared-use trail—in actuality a collection of 19 individual trails, each of which maintains its distinct identity—extends from the Bella Vista Trail in north Bentonville to South Fayetteville. Along the way, it takes users through several downtowns, historic sites and parks, as well as past the University of Arkansas campus and the corporate headquarters of Walmart.California—The Whittier Greenway Trail
Location: Whittier, 20 miles southeast of Los AngelesDistance: 4.5 milesInstagram: #whittiertrail #whittiertrails #whittiergreenwaytrailWebsite(s): whittierprcs.org
Since 2009 when it first opened, more than half a million pedestrians and cyclists—commuters and tourists—have used the trail each year. The greenway, formerly an abandoned railroad corridor, features drought-resistant landscaping, wind sculptures, art installations resembling plants and trees, four fitness stations and six education stations that capture Whittier's history. A 2.8-mile extension of the trail will soon connect the L.A. county trail network with Orange County trails, allowing the community to safely hike and bike through residential, industrial, commercial and institutional land areas.Colorado—High Line Canal Trail
Location: DenverLength: 71 milesInstagram: @highlinecanal #highlinecanal #highlinecanaltrail #coloradotrailsWebsite(s): highlinecanal.org, denverwater.org, denverbyfoot.com, dayhikesneardenver.com, traillink.com
Originally an irrigation project providing river water to farmer and settlers following the 1859 gold rush, today the High Line Canal is an emerald strand for recreation through busy urban areas. It's owned and operated by Denver Water, with an adjacent service road that has become a favorite pathway for cyclists, joggers, equestrians and birdwatchers or anyone craving nature in the bustling metropolis of Denver. It runs through the city's south-side suburbs between Roxborough State Park and Aurora.Connecticut—Farmington Canal Heritage Trail and Farmington River Trail
Location: FarmingtonDistance: 28 milesInstagram: #farmingtonrivertrail #farmingtonriverWebsite(s): fchtrail.org
This loop in New England is one of the most picturesque trails you'll ever walk or ride. It follows the Farmington River and takes you through six quaint towns, including Simsbury, Unionville and Collinsville. You'll pass 19th-century mills, dams and waterfalls and ride through some forested areas on this mostly flat (one small climb and descent), very scenic trail.Delaware—Jack A. Markell Trail
Location: Wilmington to New CastleDistance: 7.9 milesInstagram: @delawaregreenways #delawaregreenwaysWebsite(s): delawaregreenways.org
Completed in 2018, this greenway connects downtown Wilmington's popular Riverwalk to the historic town of New Castle. The Jack A. Markell Trail features a 2,300-foot boardwalk over wetlands in the Russell Peterson Wildlife Refuge as well as a pedestrian- and cyclists-only arched bridge across the Christina River. It proceeds through underpasses and forests along a former rail corridor to the cobblestone streets of New Castle.Florida—Florida's East Coast Greenway
Location: Fernandina Beach to Key WestDistance: 600 milesInstagram: @eastcoastgreenway #eastcoastgreenway #floridakeys #overseasheritagetrailWebsite(s): greenway.org/states/florida
(The East Coast Greenway expands 3,000 miles through 450 communities and 15 states, from Maine to Florida, in the country's most populated corridor. Designed as a safe place for bicyclists, walkers and runners of all ages and abilities to commute, exercise and visit new destinations, the greenway shows off the best of the Eastern Seaboard. Various areas of this greenway are featured in this article.)
The East Coast Greenway weaves 600 miles through 13 counties in Florida before reaching the southernmost tip of mainland America in Key West. It winds through major cities, coastal villages, nature preserves and some of America's earliest historic sites. Following much of Highway A1A, it ultimately joins the Florida Keys Overseas Heritage Trail, hopping across the islands for another 106 miles.Georgia—Atlanta's BeltLine
Location: AtlantaDistance: 22 milesInstagram: @atlantabeltline @atlantabeltlineart #atlantabeltline #atlantabeltlineart #atlantabeltlinelanternparadeWebsite(s): art.beltline.org
The Atlanta BeltLine links public parks, neighborhoods and mass transit stations in a trail network that runs throughout the city via a 22-mile loop nicknamed the "green ghost" because of its shape. It also connects with 11 miles of spur trails linking parks and neighborhoods. Trees Atlanta offers seasonal guided walking tours along the route, and the Atlanta BeltLine Partnership provides narrated bus tours. Street art is a main attraction (plan your own walking art tour with a map), and once a year in the fall, tens of thousands of people stroll with amazing homemade lanterns in a spectacular parade.
Related: Need a Vacation? 115 Best Places to Travel for a Quick Weekend GetawayHawaii—Ke Ala Pupukea Bike Path
Location: OahuDistance: 3 milesInstagram: #pupukeabeachWebsite(s): traillink.com
Beginning (or ending) at a popular surf spot—Waimea Bay on Oahu's North Shore—the paved Ke Ala Pupukea pathway takes riders and walkers through the fun town of Pupukea. Lush and shaded, the trail provides stunning beach views and a convenient link between the North Shore's beaches.Idaho—Trail of the Coeur d'Alenes
Location: Plummer to MullanDistance: 73 milesInstagram: #trailofthecouerdalenesWebsite(s): parksandrecreation.idaho.gov
This accessible-for-all trail runs through the historic Silver Valley, along the scenic Coeur d'Alene River. The smooth asphalt trail is ideal for cyclists, skaters, walkers, cross-country skiers and snowshoers, as well as those who love to see or photograph a variety of birds and other wildlife. There are 20 entry points, allowing visitors to choose a shorter route. Waysides along the trail offer spots to rest or picnic.Illinois—Illinois Prairie Path
Location: Maywood to AuroraDistance: 58 miles Instagram: #prairiepath #illinoistrails #illinoisprairietrailWebsite(s): ipp.org
Connecting five trail segments and their branches, the Illinois Prairie Path was one of the nation's first rail-to-trails. It follows the historical path of the Chicago Aurora and Elgin Railroad. In Wheaton, a 16-mile Main Stem follows urban city streets and sidewalks, past historical displays in a restored train depot and a museum. It also travels over the Des Plaines River via a pedestrian-cycle bridge and onward into scenic natural preserve land.Indiana—Cardinal Greenway
Location: Marion to RichmondDistance: 62 milesInstagram: @cardinalgreenways #cardinalgreenway #cardinalgreenwaytrailWebsite(s): cardinalgreenways.orgA section of a former railroad corridor (once belonging to the Indianapolis and Madison Railroad) was reclaimed in the early 1990s to create an extensive rails-to-trails network in East Central Indiana. Today, the Cardinal Greenway connects parks and waterways with cities, providing a great hop-on-hop-off trail system for walkers and cyclists.Iowa—River City Greenbelt
Location: Clear Lake to Mason CityDistance: 17.5 milesInstagram: #iowatrailsWebsite(s): midwestweekends.com, iowabytrail.com
Iowa, home to many a bike rider (it sponsors the annual RAGBRAI, the Des Moines Registers' Annual Great Bicycle Race Across Iowa) has plenty of trails for non-racers too. A fun one is this music-inspired trek that starts in Clear Lake, where Buddy Holly played the night he died in a plane crash. It's just 16 miles to the next stop, Mason City, which was the setting for The Music Man.Kansas—Indian Creek Bike/Hike Trail
Location: Missouri-Kansas borderDistance: 26 milesInstagram: #indiancreektrailWebsite(s): traillink.com
Linking two states, four communities and numerous parks along Indian Creek, this trail is popular with locals and visitors alike. Extending west from where Indian Creek and the Blue River meet, the trail crosses the Missouri-Kansas state line and enters the 66-acre Leawood City Park (which features soccer fields, tennis courts, baseball fields, volleyball and basketball courts, a playground and an aquatic center) before continuing westward.Kentucky—Louisville Loop
Location: LouisvilleDistance: 100 miles (planned) Instagram: #louisvilleloopWebsite(s): louisvilleky.gov
Once complete, the 100-mile Louisville Loop will encircle the city, while multiple spokes will connect neighborhoods with parks via "ribbons of green" envisioned in the 1890s by renowned landscape architect Frederick Law Olmsted Sr. Encompassing five sections, the Loop is intended to showcase the diverse and distinct charms of the Ohio River Valley, the Knobs, the Shale Lowland, the Limestone Belt and Floyds Fork.Louisiana—Lafitte Greenway
Location: New OrleansDistance: 2.6 milesInstagram: @lafittegreenwayWebsite(s): lafittegreenway.org, traillink.com
This short-but-oh-so-sweet green transportation corridor was originally a canal route that ran from the edge of the French Quarter to Bayou St. John; it then became a railroad right-of-way (which has been dormant since the 1950s). Today the 12-foot-wide pathway serves as a recreation space as well as a community connector, allowing pedestrians and cyclists to travel easily between outdoor fitness parks, landscaped spaces and neighborhoods.Maine—Down East Sunrise Trail
Location: Ellsworth to Ayers JunctionDistance: 87 milesInstagram: #downeastsunrisetrail #mainetrailsWebsite(s): sunrisetrail.org
The Down East Sunrise Trail is the longest off-road trail section of the East Coast Greenway, open for hiking, cross-country skiing, ATVs, snowmobiling and even dog sledding. Stunning scenery includes marshlands and lush green forests, and it's home to white-tailed deer, wild turkeys, moose and beavers, with eagles swooping overhead—and, as its name suggests, sublime sunrises. Once a rail corridor that is now inactive, its gentle, meandering grades are perfect for unpaved activities, offering off-path sojourns for unforgettable camping and fishing.Maryland—Jones Falls Trail
Location: BaltimoreDistance: 9.1 milesInstagram: #jonesfallstrail #cylburnarboretumWebsite(s): jonesfallstrail.us, greenway.org
The nearly 3,000-mile East Coast Greenway includes a network of trails in Maryland that link Baltimore, Annapolis and downtown Washington, D.C., showcasing a connection of historic towns along the way. Multiple main and spine trails make up the Maryland section, including Jones Falls Trail into Baltimore, the Torrey C. Brown trail north of Baltimore and the B&A Trail that ends in Annapolis at its majestic port. The Jones Fall Trail is great for lovers of nature and history. The trail ends near the beautiful Cylburn Arboretum and the Cylburn Mansion, built in 1863 for a Quaker businessman.
Related: The Top 25 Farmers' Markets Across AmericaMassachusetts—Charles River Bike Path
Location: Boston to WalthamDistance: 23 milesInstagram: #drpauldudleywhitebikepath #charlesriverbikepathWebsite(s): traillink.com
The first section, named the Dr. Paul Dudley White Bike Path, follows the Charles River through Boston, Cambridge and Watertown. For a highly educational stop, continue along the path to the Charles River Museum of Industry and Innovation in Waltham.Michigan—The Dequindre Cut Greenway
Location: DetroitDistance: 2 milesInstagram: #dequindrecut #dequindrecutgreenwayWebsite(s): detroitriverfront.org
Some might say the antithesis of a natural greenway, the Dequindre Cut is a 20-foot-wide paved pathway in Detroit that is more known for its colorful graffiti and urban artwork. Developed as a private and nonprofit partnership as much to help economic development as to provide community connection, the greenway courses a path for cyclists and pedestrians mostly below street level. It was once a Grand Trunk Railroad line. Today it's a hive of bustling culture and vibrant colors.Minnesota—Midtown Greenway
Location: MinneapolisDistance: 5.5 milesInstagram: @midtowngreenway #midtowngreenway #minneapolisgreenwayWebsite(s): midtowngreenway.org, railstotrails.org
Despite months of cold and snowy weather, Minneapolis has been described as a "bicycling transportation utopia." One of its more unusual trails is the Midtown Greenway, which cuts through South Minneapolis on a former early-1900s railroad line 20 feet below street level. The green in this metro greenway is seen in the bush, tree and vegetation-filled sloped walls on either side of the channel. Called a commuter's paradise, the trail circumnavigates the street traffic that crisscrosses on more than 20 historical bridges overhead, with a "smart" design that separates bike and pedestrian lanes traveling both ways. It's open 24/7 and, yes, it's plowed during the winter months for intrepid riders and walkers.Mississippi—Kitty Bryan Dill Memorial Parkway
Location: West PointDistance: 3.75 milesInstagram: #mississippitrailsWebsite(s): traillink.com
Running through the eastern Mississippi community of West Point, this trail links five parks along the former C&G Railroad. It is paved and lighted, allowing visitors to take in plenty of beautifully landscaped grounds, native hardwood trees, picnic areas, gazebos, arbors, fountains and even a windmill. In 2005, the U.S. Department of the Interior designated the parkway a National Recreational Trail.Missouri—The Frisco Highline Trail
Location: OzarksDistance: 35 milesInstagram: #friscohighlinetrail #bridgesofpolkcountyWebsite(s): ozarkgreenways.org
The Frisco Highline Trail connects Springfield to Bolivar, Missouri, winding through the scenic Ozarks, the premium highline trail of its kind in the state. It features a "Sculpture Cruise" of transportation-themed sculptures by local Ozarks artists, off-trail winery camping and, between miles 18 and 35, the 16 Bridges of Polk County—unique former railroad bridges to cross on bike or foot—including the Longest Bridge, which is what it says: the longest bridge of the 16, and 317 feet high. And while the railroad wheels no longer turn, bike wheels, wheel chairs and roller blades do.Montana—Silver Bow Creek Greenway
Location: Butte to Warm SpringsDistance: 26 miles (planned)Instagram: #silverbowcreek #silverbowcreektrail #montanascopperway #buttemtWebsite(s): co.silverbow.mt.us, traillink.com
Seeing it now, it's hard to believe that the bucolic landscape of lush green meadows and trees and the clear running waters of Silver Bow Creek suffered a century of pollution from copper and silver mining. Today the area has been cleaned up, and eight of the 26 planned miles of asphalt greenway are open. The trail takes walkers and cyclists through wetlands full of deer, birds and muskrats.Nebraska—Omaha Riverfront Trail
Location: OmahaDistance: 20 milesInstagram: @omahariverfront #omahariverfront #bobkerreypedestrianbridge #boyerchutenationalrefugeWebsite(s): traillink.com, fws.gov
A regional architectural landmark in Nebraska's largest city, the Bob Kerrey Pedestrian Bridge provides a stunning backdrop to the three very different sections of the Omaha Riverfront Trail. The first section runs in part between the river and active BNSF Railway freight tracks. The middle section cuts through Heartland of America Park, providing views of the lake, fountains and Omaha's skyline before ending at Lewis and Clark Landing, where the duo spent several days in 1804 during their two-year venture. The third section takes visitors to the Boyer Chute National Wildlife Refuge, where fish and wildlife of the Missouri River floodplain are protected.Nevada—Colorado River Heritage Greenway Park & Trails
Location: Laughlin (90 miles south of Las Vegas)Distance: 9 milesInstagram: #coloradoriverheritagegreenwayparkandtrailsWebsite(s): laughlintrails.org, visitlaughlin.com, travelnevada.com (Laughlin), travelnevada.com (Lake Mead)
Just minutes from the gambling life of Laughlin Strip, 9 miles of new trails on the Colorado River are the perfect place to soak up the surreal Mojave Desert views, whether walking or riding a bike or horse. Part of the greater Lake Mead National Recreation Area, the greenway trails are on the former site of camps that housed workers who built the nearby Davis Dam. The Heritage Greenway is made of four short trails: the Riverfront Trail, Horseshoe Trail, Dam Overlook Trail and the Desert Trail. A pedestrian bridge overpass and underpass provide access to the Colorado River.New Hampshire—Franconia Notch State Park Recreational Area
Location: FranconiaDistance: 9.2 milesInstagram: #franconianotch #franconianotchtrail #franconiannotchstatepark #oldmaninthemountainWebsite(s): traillink.com
Nestled in the White Mountains in Franconia Notch State Park, this asphalt trail takes cyclists through the pass between the Kinsman and Franconia ranges. You'll see plenty of views of peaks and forests and some of the park's highlights, including swimming holes at Echo Lake and the Basin. There are multiple possibilities for breaks: Snap photos at Sunset Bridge or the raging waters of the Flume Gorge, take a ride on the Cannon Mountain Aerial Tramway (there is a fee) or stop to learn about the Old Man in the Mountain cliff carving. The trail is OK for beginners and can be accessed from a variety of parking lots.
Related: No Weekend Plans? Here Are the 25 Best Weekend Getaways in New EnglandNew Jersey—New Jersey's East Coast Greenway
Location: Trenton, New Brunswick, Newark and Jersey CityDistance: Nearly 100 milesInstagram: #dandrcanal #dandrtrail #dandrcanalstateparkWebsite(s): greenway.org
As its nickname suggests the Garden State's greenway offers more rural landscapes than you might expect of route that dissects the hustle and bustle of the industrial and busy cities it passes through. But the nearly 100-mile Greenway also passes through quiet suburbs and along almost 36 miles of the D&R Canal Towpath. Travelers must switch between the greenway's park paths and interim on-road sections, while work is in play between partnering communities for developing alternative off-road greenway routes for pedestrians and cyclists.New Mexico—Paseo del Bosque Trail
Location: AlbuquerqueDistance: 16 milesInstagram: #paseodelbosquetrail #riograndeWebsite(s): cabq.gov (Paseo del Bosque Trail), cabq.gov (Land Art)
With accessible walk-on/walk-off access points in different parts of the city, Paseo del Bosque Trail (bosque means "forest"; the trees here are cottonwoods) receives accolades as one of the best urban trails in the nation. It follows alongside the Rio Grande, with no cars in sight except on the bridges it passes under. Along the way are the Rio Grande Nature Center and the Albuquerque BioPark zoo, aquarium and botanical garden—making it great for families who want to experience the outdoors and scenery of the greenway, but also step off the trail for some education and entertainment. There are also numerous art installations along the trail, part of a Land/Art project that explores the relationships between the land and creative works.New York—The High Line
Location: Manhattan's west sideDistance: 1.45 milesInstagram: @highlinenyc #highlinenyc #highlineartnyc #optoutsideWebsite(s): thehighline.org
Created atop an abandoned, former New York Central Railroad viaduct spur above street level on Manhattan's west side, the iconic High Line has been heralded for its contemporary landscape architecture and design as a "living system" since it opened a little over a decade ago in 2009. The elevated park runs from the Meatpacking District on the Lower West Side of New York City, up to 34th Street near the Javits Convention Center and features art installations, murals and seasonal plantings. In addition to providing a park in the sky and a promenade for strolling, relaxing and gathering, with more than 5 million visitors each year, the High Line has inspired cities nationwide to rethink old infrastructure elements and turn them into urban attractions and neighborhood gardens, which in turn spurs regeneration of the neighborhoods they inhabit, reenergizing the surrounding areas' vibrancy.North Carolina—American Tobacco Rail
Location: DurhamDistance: 22 milesInstagram: #americantobaccotrailWebsite(s): triangletrails.org, townofcary.org, dprplaymore.org
Once upon a time, the Norfolk-Southern Railrway connected north and south Durham. Today the railroad corridor is part of the American Tobacco Trail—part of the East Coast Greenway network stretching 75 miles through the Raleigh-Durham-Chapel Hill Triangle and over Interstate 40 via a walking and cycling trail bridge. It courses a path through tall, straight Carolina pine, and into rural areas that are home to beavers, turtles and deer. Songbirds, vultures, owls, hawks and herons fly majestically overhead. Equestrians sometimes use the southern portion of the trail, and, while they're not allowed to carry loaded weapons on the trailways, hunters cross over them to get to Army Corps of Engineers Jordan Lake game lands during hunting season.North Carolina—Capital Area Greenway System
Location: RaleighDistance: 117 milesInstagram: #capitalareagreenway #neuserivertrail #neuserivergreenway #capitalgreenway #capitalgreenwayraleighWebsite(s): tclf.org, raleighnc.gov
This system of nearly 30 trails covers most of Wake County in North Carolina and connects many of the city of Raleigh's parks and recreation areas. The trail system not only provides recreational activities for walkers, hikers, cyclists, fishers and nature lovers, it helps manage storm-water runoff and flooding in the area. Don't miss the suspension bridge traversing the Neuse River and the varied plant life, from loblolly pine and poplar to Japanese honeysuckle. Paths are a combination of paved, crushed granite and unpaved. Boardwalks are constructed over some marshy areas. The trail also has urban elements where you pass through the Meredith College and North Carolina State University campuses.North Dakota—Greenway of Greater Grand Forks
Location: East Grand Forks, Minnesota, to Grand Forks, North DakotaDistance: 20 milesInstagram: #greatergrandforksWebsites: greenwayggf.com, traillink.com
Developed as part of a project to help mitigate damage from the Red River's severe seasonal flooding, the Greenway of Greater Grand Forks runs along the Red River and Red Lake River, which form the border between East Grand Forks, Minn., and Grand Forks, N.D. Included is a 10-mile loop through both cities that allows hikers and cyclists to connect to additional trails. There are limited vehicle crossings, resulting in long stretches where the experience is not interrupted. The greenway also features sites for shore fishing, a popular pastime in a city dominated by rivers.Ohio—Scioto Greenway Trail
Location: ColumbusDistance: 12 milesInstagram: #sciotoriver #sciotogreenways #sciotogreenway #sciotomileWebsite(s): columbus.gov, sciotomile.com, centralohiogreenways.com
With wonderful views of downtown Columbus, the Scioto Greenway trail is just a small segment of the 120-mile Central Ohio Greenways network, but some say it's an urban greenway at its best. The 12.2-mile multi-use trail starts at the Berliner Sports Complex and hugs the west bank of the Scioto River, connecting parks along the way, including the lush Scioto Mile, a popular promenade and park in downtown. In other parts of the trail, it's easy to forget you're in a city: you cross the river on a pedestrian- and bike-friendly bridge path and then curve back along the river toward town.Oklahoma—Bert Cooper Trails
Location: Oklahoma CityDistance: 9.8 milesInstagram: #bertcoopertrails #lakehefnertrails #lakehefner #lakehefnerokc #lakehefnerlighthouseWebsite(s): okc.gov, okcparksandtrails.org, alltrails.com
What a view! Lake Hefner is a reservoir, complete with a lighthouse and sailboats. It's no wonder the trail circling the lake (in this landlocked state) is popular with walkers, cyclists, bird-watchers and skaters—or anyone who likes to be near water. For those who don't want to go all the way around the lake, there's plenty to see on the southern end of the trail; it runs through a forested area as well as both Lakeshore and Stars & Stripes parks. This end also boasts a marina and several fishing piers. More ambitious riders can connect to the Hefner-Overholser Trail to reach Lake Overholser and the Stinchcomb Wildlife Refuge.Oregon—Portland Neighborhood Greenways
Location: PortlandDistance: 70+ milesInstagram: #portlandgreenways #bikeportlandWebsite(s): traveloregon.com, portlandoregon.gov
Mention "bike-friendly" and someone is sure to say "Portland." The city has designated greenways that prioritize cyclists, pedestrians and people at play. In fact, Portland's comprehensive system of greenways—which feature neighborhood art and safe routes to favorite restaurants, parks, museums and other attractions—means you might not even need a car to tour this fun city of roses, breweries, indie bookstores and art districts.Pennsylvania—Pennypack Trail
Location: PhiladelphiaDistance: 16 milesInstagram: #pennypack #pennypacktrail #phillyparks #pennypackpark #pennypacktrailrunnersWebsite(s): traillink.com
This trail's interesting name comes from the local American Indian term for slow-moving creek. Indeed, the trail provides plenty of creekside vistas and other points of interest along its route: the remains of 19th-century mills, the site of a 1920s head-on train crash, views across the Delaware and native plants at the Pennypack Ecological Restoration Trust. Riders report they can't believe that this secluded and interesting trail is in a big urban area.
Related: Thru-Hikers Share Tales of the Appalachian TrailRhode Island—Blackstone River Bikeway
Location: Woonsocket to Cumberland to Lincoln (near Providence)Distance: 18 milesInstagram: #blackstoneriver #blackstoneriverbikewayWebsite(s): greenway.org, blackstoneheritagecorridor.org
The Blackstone River Bikeway is the state's second-longest bike path, with nearly 20 miles of bikeway, including 11.6 miles of continuous path from Cumberland to Woonsocket with on- and off-road bikeway segments heading south to India Point Park in Providence. Whether you're walking or biking, it's a beautiful way to explore the Blackstone Valley as well as view interesting architecture and historic mills and factories along the route.South Carolina—Spanish Moss Trail
Location: Beaufort (about 35 miles from Hilton Head Island)Distance: 10 milesInstagram: @spanishmosstrail #spanishmosstrail #beaufortWebsite(s): greenway.org, sctrails.net, cityofbeaufort.org
Located in the heart of Northern Beaufort County on the historic Magnolia Line railroad, this paved trail is a beautiful half-day walk. But whether you walk, run, skate, bike or scoot—you won't want to miss the spectacular Lowcountry water and marsh views, coastal wildlife and historic points of interest as it meanders through Spanish moss–draped neighborhoods.South Dakota—Auld-Brokaw Trail
Location: YanktonDistance: 2.75 milesInstagram: #auldbrokawtrail #southdakotatrailsWebsite(s): traillink.com, cityofyankton.org
This trail, which provides both flood control and recreation, is named in part for Yankton, South Dakota's most famous son, television journalist Tom Brokaw. The 10-foot-wide trail follows Marne Creek as it meanders through the heart of the city, connecting parks and natural areas. Native grasses and wildflowers dot the landscape. The trail is part of the 40-mile Meridian trails system.Tennessee—Stones River Greenway
Location: NashvilleDistance: 9.8 milesInstagram: @stonesrivernps @greenwaysfornashville #stonesrivergreenway #nashvillegreenway #nashvillegreenwaysWebsite(s): tn.gov, greenwaysfornashville.org, traillink.com
Stones River Greenway, one of Nashville's many multi-use trails, links neighborhoods, recreation areas, open spaces and other points of interest (like the Cumberland River Pedestrian Bridge and the skate park at Two Rivers Park). The trail connects to the Shelby Bottoms Greenway along the Cumberland River in East Nashville.Texas—Brays Bayou Greenway Trail
Location: HoustonDistance: 34 milesInstagram: #braysbayouWebsite(s): houstontx.gov, traillink.com
Bayou Greenways 2020, a Houston Parks Board initiative, aims to have 150 miles of greenway trails finished this year. In the meantime, the Brays Bayou trail offers an interesting east-west route inside the Houston perimeter. As it runs along the slow-moving bayou, it connects neighborhoods, cultural centers and popular attractions, like the Houston Zoo, the museum district and MacGregor Park, which features a swimming pool.Utah—Parley's Trail
Location: Salt Lake CityDistance: 8 milesInstagram: #parleystrailWebsite(s): parleystrail.org, buildingsaltlake.com
This walking and biking trail links the Bonneville Shoreline Trail to the Provo-Jordan River Parkway, connecting neighborhoods and business districts and offering a commuting alternative that preserves public lands. A one-mile segment, call the S-Line Greenway, provides a public plaza and green space that includes the S-Line streetcar, art and a bocce court.Vermont—Island Line Rail Trail
Location: Burlington to Lake Champlain to South Hero IslandDistance: 13.4 milesInstagram: #islandlinerailtrail #bikeburlingtonWebsite(s): vtstateparks.com, traillink.com
If rolling through Lake Champlain-facing parks in Burlington and Colchester isn't enough for you, wait for the spectacular 3-mile causeway. It requires a short ferry ride across a 200-foot cut, which just adds to the excitement. Other highlights include views of New York's Adirondack Mountains across the lake and Burlington's Earth Clock created from 14 granite boulders (yes, it's a compass and a clock!). The trail is paved in some areas and crushed limestone in others.Virginia—The Mount Vernon Trail
Location: AlexandriaDistance: 16 milesInstagram: #mountvernontrail #eastcoastgreenwayWebsite(s): greenway.org
The Mount Vernon Trail along the Potomac River and the Capital Trail, leading from Richmond on the complementary route, are two all-time East Coast Greenway favorites.
From Washington, D.C., the East Coast Greenway enters Virginia along the Mount Vernon Trail, which follows the Potomac River and George Washington Parkway south to Mount Vernon, home of the nation's first president. From Mount Vernon, the greenway continues on road to Fredericksburg along the route of the future Potomac Heritage Trail. From Fredericksburg, the route continues south to Richmond, the state's capital, where the greenway divides into two routes. The spine route continues south to North Carolina's Piedmont region.Washington—Yakima Greenway
Location: Yakima, 2 hours southeast of SeattleDistance: 23 milesInstagram: @yakimagreenway #yakimagreenway #yakimavalley #yakimariver #yakimaWebsite(s): yakimagreenway.org, yakima365.com
If you like walking, bird-watching, fishing, running, biking or simply enjoying healthy outdoor activity, the Yakima Greenway in Central Washington fits the bill. The paved trail starts at the town of Naches (12 miles northwest of Yakima) and goes to Selah and all the way down to Union Gap at the southern end of the Valley. It meanders along the Yakima and Naches rivers through the foothills of the Cascades and features parks, fishing lakes, picnic areas, playgrounds and river access landings, along with protected and natural areas, such as the Yakima Area Arboretum. There are wildlife viewing platforms along the way and you may even catch sight of a bald eagle. Greenway facilities are free and open to the public year round, dawn to dusk.Washington—The Mountains to Sound Greenway
Location: Seattle to EllensburgDistance: 1,600 milesInstagram: @mountainstosoundgreenway #mountainstosoundgreenwayWebsite(s): mtsgreenway.org, ci.snoqualmie.wa.us
There's so much to experience on this collection of trails that goes from the shores of Puget Sound in Seattle all the way into Central Washington, crossing the Snoqualmie Pass in the Cascades along the way. Sights include lakes, wetlands, forests, farms, rivers, historic towns and wildlife. A huge land conservation project, the trails snake over more than 800,000 acres of public land.Washington, D.C.—D.C.'s East Coast Greenway
Location: Brentwood, Maryland, to VirginiaDistance: 8 milesInstagram: #dctrails #eastcoastgreenway #dcbike #dcbiketrailsWebsite(s): greenway.org
Part of the larger East Coast Greenway, the D.C. section takes visitors through the nation's capital. The trail enters the District of Columbia from the north at the Prince George's County line in Brentwood, Maryland. From there, the route is on roadways until it connects with the Met Branch Trail, which takes you to Union Station.
From Union Station, you'll hit the National Mall and pass monuments, such as the Lincoln Memorial, and the White House before crossing the Potomac River to Virginia.West Virginia—Greenbrier River Trail
Location: Caldwell to CassDistance: 78 milesInstagram: #greenbrierriver #greenbrierrivertrailWebsite(s): wvstateparks.com, greenbrierrivertrail.com
This former Chesapeake & Ohio railroad route—once a purveyor of timber to local logging towns—is popular with cyclists, hikers and horseback riders and is the longest trail of its kind in West Virginia. It starts at Caldwell and ends at the Cass Scenic Railroad State Park, where visitors can experience the logging way of life and take a scenic train ride. There are also other entry and exit points along the trail.
The trail, which runs parallel to the Greenbrier River, cuts through some remote parts of the state but also meanders through several small towns and two tunnels and crosses 35 bridges.
One of 50 Millennium Legacy Trails in the United States, it was rated one of the top 10 hiking trails in the country by Backpacker magazine. Be aware that part of the Greenbrier River Trail lies within a National Radio Quiet Zone: your cell phone won't work near the National Radio Astronomy Observatory.Wisconsin—The Ice Age National Scenic Trail
Location: St. Croix Falls to Sturgeon BayDistance: 1,200 miles, some still being developedInstagram: #iceagetrail #explorewisconsin #wisconsinstateparks #iceagetrailalliance #potawatomistatepark #sturgeonbay #nationalscenictrailsWebsite(s): nps.gov, iceagetrail.org, iceagetrail.maps.arcgis.com
One of 11 National Scenic Trails (meaning the National Park Service and U.S. Forest Service have designated it as an outstanding protected recreation area), this trail across 31 Wisconsin counties is popular with hikers, backpackers, cross-country skiers, snowshoers and more.
During the Ice Age, gigantic sheets of ice left behind interesting landscape along some parts of the trail, including today's wetlands, ponds and rivers—and hundreds of distinctive glacial remnants, including drumlins, which are low oblong hills. In places, wooden bridges, left over from railroad days, provide great stops for viewing wildlife, from sandhill cranes and turkeys to foxes and deer. One popular 14-mile section starting at Potawatomi State Park takes hikers along a railroad route, becomes an urban hike through historic Sturgeon Bay, which was settled in 1850, and ends with a walk through a forest.Wyoming—Greater Cheyenne Greenway
Location: CheyenneDistance: 39 miles and growingInstagram: @cheyennedepotmuseum @visitcheyenne @cheyennebotanic #cheyennewyoming #thatsmycheyenne #cheyennedepot #steamlocomotiveWebsite(s): cheyennecity.org, cheyenne.org, cheyennedepotmuseum.org
This 10-foot-wide mostly paved recreational corridor snakes through neighborhoods, along creeks and around golf courses and is a fun way to get to Cheyenne's downtown, where railroad lovers won't want to miss the Cheyenne Depot Museum, full of history and collectibles. Other stops along the greenway for walkers or cyclists: the Big Boy steam engine at Holliday Park and Ol' Sadie steam engine at the Cheyenne Botanic Gardens.
Next, 5 Easy and Breathtaking Trails Across America
—Additional reporting by Dillon DodsonParade Daily
Celebrity interviews, recipes and health tips delivered to your inbox.